Personal Protective Equipment - but also tools, equipment, stationery, keys and other items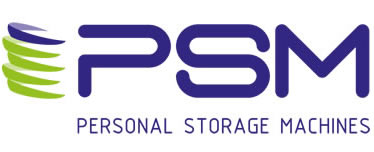 Systems able to process the management of PPE - Personal Protective Equipment - but also tools, equipment, stationery, keys and other items used daily in the company.
Indaco Project vending machines optimise all phases of the company's internal logistics: from loading the vending machine, to picking, registering and certifying delivery, reordering items and sending alerts for out of stock and warehouse stock.
As regards the distribution of PPE, short training sessions are also provided for employees so that they are constantly instructed in its correct use and in total safety.
FOLLOW US IN THIS BRIEF ANALYSIS 
it will help you to better identify the needs of your company
WHAT DO YOU WANT TO MANAGE?

__________________________________________



ARE YOU SURE YOU KNOW ALL THE BENEFITS of the Indigo Project PSMs?

HARDWARE AND SOFTWARE CUSTOMIZATION

Each company has its own PSM. One of the peculiarities of Personal Storage Machines is the possibility of hardware and
software customization
that allows you to manage a large number of items of different types and sizes.

MADE IN ITALY FUNCTIONALITY AND DESIGN

Choosing INDACO PROJECT PSMs, you install not only an efficient system in your company but also an industrial design element to be incorporated into the company's style and image.
All designed and produced in Italy.

BETTER ORGANIZATION
For each individual item it is possible to set a series of parameters (minimum stock, minimum withdrawal limit, etc.) that allow a precise management of deadlines, the check of the PPE collected  according to the employee's job..
The management of the warehouse stock and the monitoring of the requirements come out to be precise and efficient, while the  automation of the items reordering process provides for the automatic sending of an email to the supplier before reaching out of stock.
SAVINGS
Indaco Project's Automatic Vending Machines and Warehouses are able to monitor and control consumption in real time for both picking and stock activities, to track who, what and how much is being picked, for which phases of work and to automatically manage the maximum picking limits for each individual operator.
The reduction in consumption of PPE and tools will vary considerably, waste will be reduced to zero and operators will gradually be made responsible for eco-sustainable behaviour.
TIME SAVING
The delivery and distribution time of the objects is considerably reduced thanks to the possibility of installing a vending machine at each workstation, reducing the route normally taken by the user to reach the warehouse.
This allows avoiding queues at the only distribution point and waste of time by all the people involved in the process.
WHERE TO START? REQUEST A PROJECT STUDY
Our Technical Team designs and implements the right configuration and preparation of PSMs according to the needs of your company, after analyzing work shifts, employee flow, type and size of items to be distributed.
In this way, your company will have an immediate saving of time, zero waste and no production downtime.