Proximity and biometric clocking terminal
Mirror is the new terminal by Indaco Project for Access Control and Data Collection for Presence Detection.
Mirror is designed to offer Companies not only a different technological choice, but also an aesthetic choice, a choice of innovation, "reflecting" the company style:  


customizable in 6 different styles
it has a backlit colour display and touch screen to display the clocking in/out made, enter pin codes for access control and reasons for presence detection directly from the terminal
It fits different personnel identification technologies (RFID, Mifare and biometric proximity readers) and access gates.
suitable for outdoor installation as it is designed with a watertight enclosure
It interfaces with the ND24 Personnel Management and Web Presence detection suite and Sesamo access control suite
possibility of integrated Wi-Fi

MADE IN ITALY FUNCTIONALITY AND DESIGN
When you choose MIRROR, you are installing not only an efficient system but also an industrial design element entirely Made in Italy that characterizes the style and image of the company.


CHOOSE THE COLORED MIRROR THAT REFLECTS YOUR COMPANY
SMILE TOUCH TERMINAL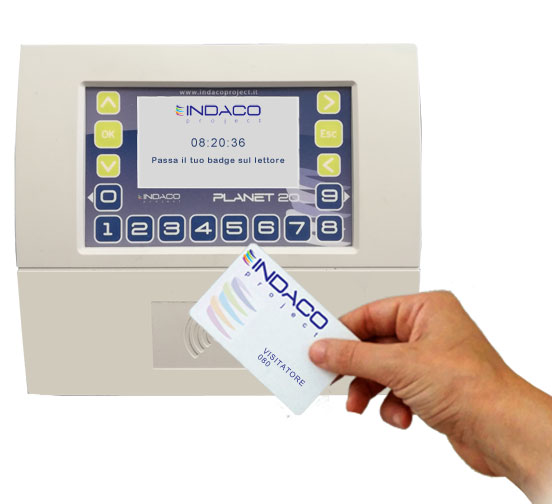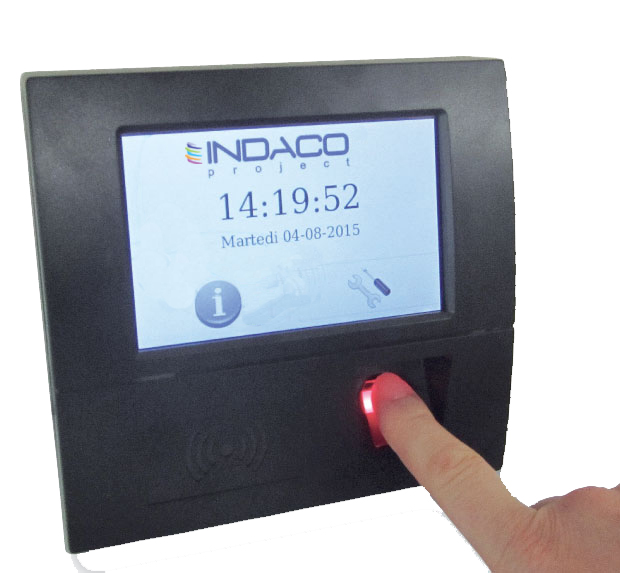 SmileTouch is the programmable machine to detect and record presences and manage employee clocking in/out and to manage access control.
SmileTouch Presence Detectors manage a varied range of personnel identification devices: Biometric fingerprint reader, RFID reader and Mifare.

They have a touch screen for data input and display, customizable with your company logo and useful information.
The device also allows the connection of up to 30 SAT Access Control devices in RS485 network.

It can be integrated with the ND24 time and attendance software.
Technical features: - SmileTouch:


ABS and Polycarbonate plastic container
Ethernet 10/100 TCP/IP, UDP, FTP interface
Two relays
LCD VGA 480X800 TFT 65536 colours display, white LED backlighting, touchscreen with customizable background
Touch
128 MB DDR2 RAM memory
CortexA8 800 MHz Microprocessor
2 USB 2.0, 3 RS232/485 serial ports, 2 Digital Input
220 Vac internal power supply, PoE
Size 165 x 158 x 60 mm
CHIEDI INFORMAZIONI HR24 GESTIONE FORMAZIONE