Expense accounts and Business Trips - ET24

ET24 – Easy Tour24 is the ND24 Suite's module for expense accounts and business trips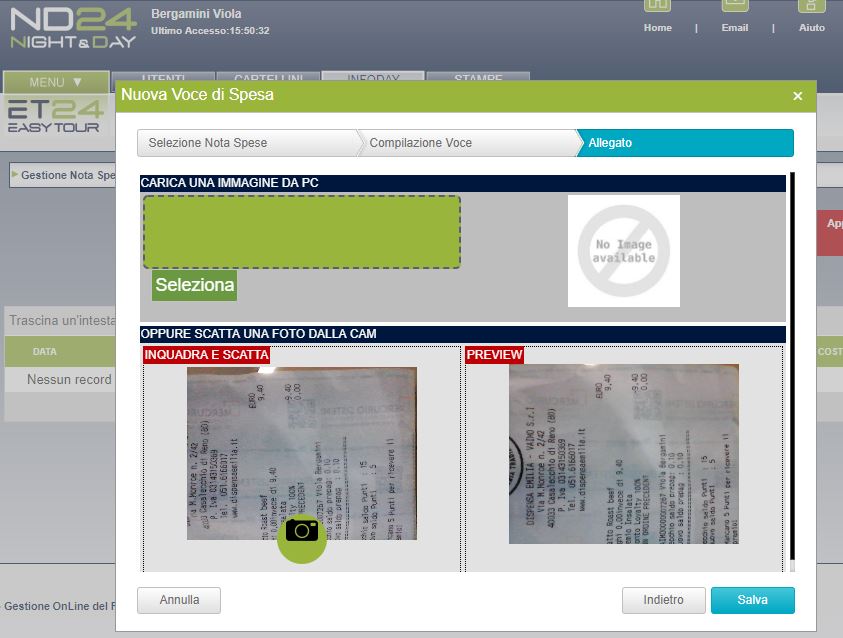 EasyTour24 is the software module that allows you to enter and manage all the expense accounts entries related to travel and the costs incurred.

REIMBURSEMENT OF EXPENSES - REQUEST
ET24 allows you to enter all expenses incurred during appointments and trip and thus obtain reimbursement. For each trip, you enter the expense entries (lunch, hotel, petrol, tolls...) with the corresponding amount. The program gives you the possibility to choose the currency and method of payment used, to attach the photo or scan the receipt, to set a maximum amount beyond which the reimbursement will not be granted, to enter the number and name of any guests.
ET24 can handle monthly reimbursement entries and trip reimbursement entries at the same time. The former are added together and at the end of the month they appear as a monthly summary. The latter are based on the duration of the trip and can therefore also be counted over several months. The closure of the trips triggers the request for reimbursement.
REIMBURSEMENT OF EXPENSES - AUTHORIZATION
Once the data entry has been completed, the expense accounts should be authorized. The person who will have to "check" the expense accounts will be notified by e-mail of the need to proceed with checking them. Multiple authorizations by different parties may also be required, depending on the company policy. Once approved, the trip authorization will be transmitted to the accounting program and/or payroll software for further processing.

BENEFITS:
Immediate and complete administration check on expense entries
Maximum spending limits applicable on a single day, on the whole list or on a single trip
Management of advance payments and mileage reimbursements
Entries in foreign currency, exchange rates automatically updated from ECB tables
Entry and approval of trips and expense accounts integrated with the ND24 InfoDay Workflow module
Expense accounts data exported together with Presence Detection data for the management of reimbursements and notional amounts in the payslip
Single employee database for the entire ND24 Suite
Building statistics and reports with the Analyzer module
Possibility to set up customized exports to the company accounting system
Workflow ND24 InfoDay
Dati di Nota Spese esportati insieme ai dati di Rilevazione Presenze per la gestione di rimborsi e importi figurativi nel cedolino paga
Anagrafica dipendenti unica per tutta la Suite ND24
Costruzione di statistiche e report con il modulo Analyzer
Possibilità di predisporre esportazioni personalizzate verso il sistema contabile aziendale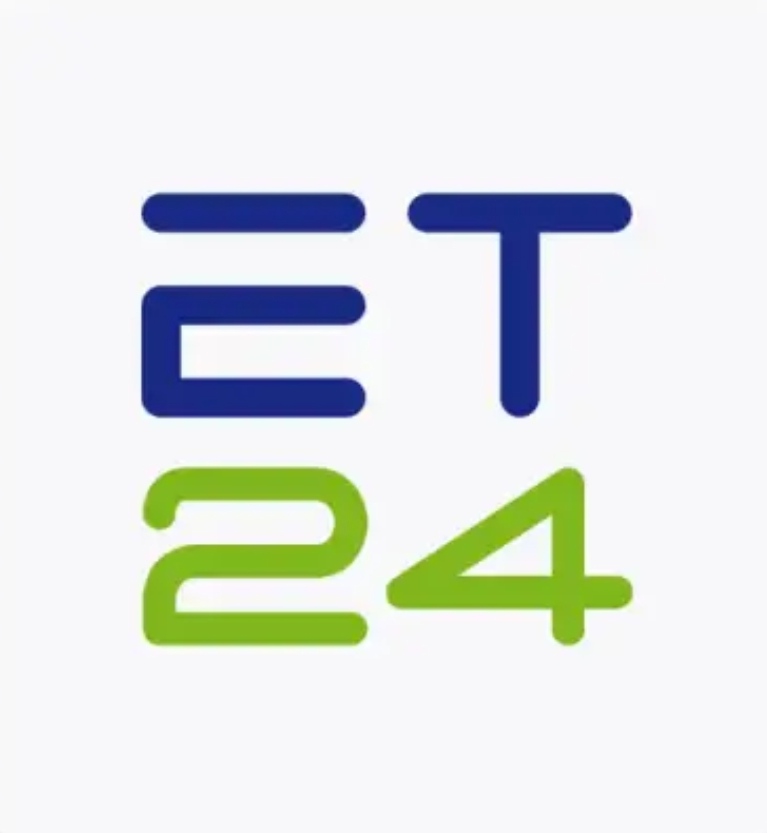 The ET24 App allows you to extend the functionality of the EasyTour24 software module to manage expense accounts directly from your mobile phone, even in offline mode:

Organize trips and appointments
Fill out expense accounts more quickly and attach receipts by taking the photo directly from the App
Consult the overview and the history at any time

ASK FOR INFORMATION NOTES EXPENSES - ET24