Timesheet and Orders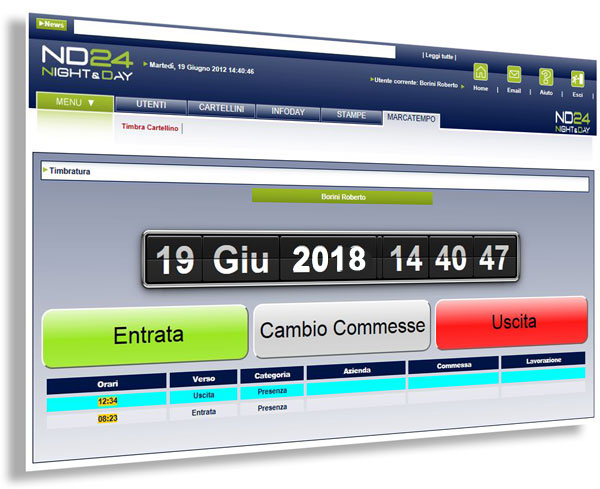 NDCom24 is the ND24 module for orders, for all those Companies that need to organize and monitor working teams' hour division according to different activities, departments or locations.
Thanks to NDCom24 you have the possibility to specify the beginning and end, the type and the place where it takes place, using any mobile device or PC; all that by receiving and sending data in real time.
INTERFACING WITH PRESENCE DETECTION
NDCom24 is seamlessly integrated into the  ND24 Suite's presence detection module with the benefit of being able to:
 Check at a glance and in a single screen the balancing of the employee's timecard with production. The anomalies are clearly reported in order to simplify their immediate correction.
 Clock in and out or declare the activity carried out from the same screen, without having to open several pages of the program. The simple and intuitive interface of NDCom24 makes data entry even more immediate.
STATEMENTS FROM MOBILE PHONE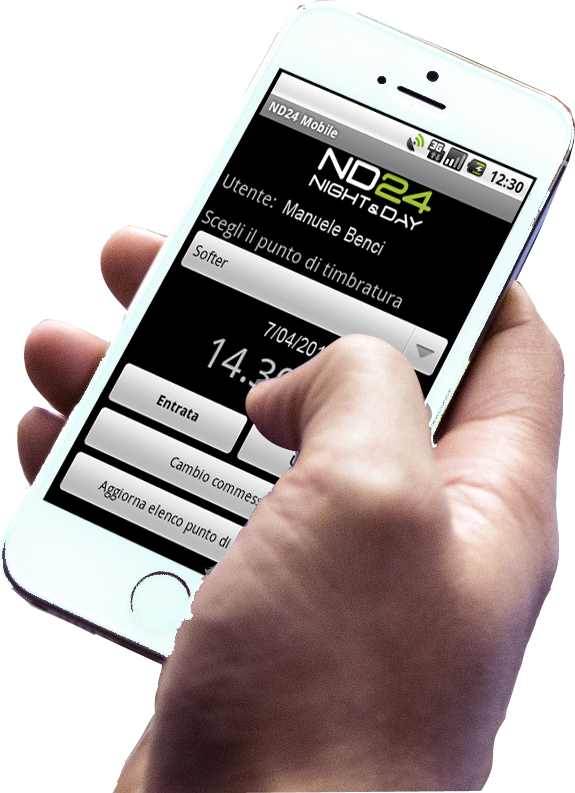 NDCom24 is also available on mobile phones with Android system. From the same screen, you can clock in and state phases and sub-phases of the work. The statement from a mobile phone is particularly useful for those people who work outside the company (service providers, installers, etc.). GPS localization also allows to know where the employee is at the moment of the statement and, therefore, to associate any specific activity to a particular clocking in point.
ASK FOR INFORMATION TIMESHEET AND ORDERS