Thermal imaging cameras - temperature and mask control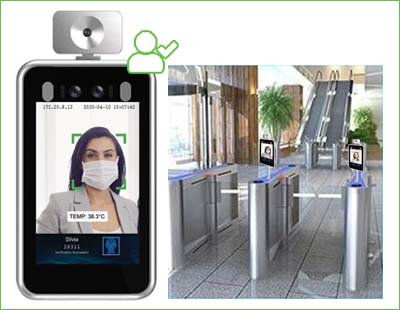 THE SOLUTIONS PROPOSED BY INDIGO PROJECT
1. Contactless thermal scanner - with Face and Mask Recognition

The thermal scanner is the infrared system that  remotely detects the body temperature, with recognition of the mask.
The terminal is equipped with camera and display and can be installed on a floor or desk stand. 
The temperature reading takes place without any contact with the device and it is possible to manage flows of 15-20 people per minute..
If a temperature above the set threshold is detected during access,  alarms are triggered for control personnel, and if a protective mask is not detected, the system warns the subjects to wear it before entering.
On the contrary, if the temperature is below the threshold and the correct positioning of the mask is detected, the person is allowed access.
Optionally, face recognition can also be enabled.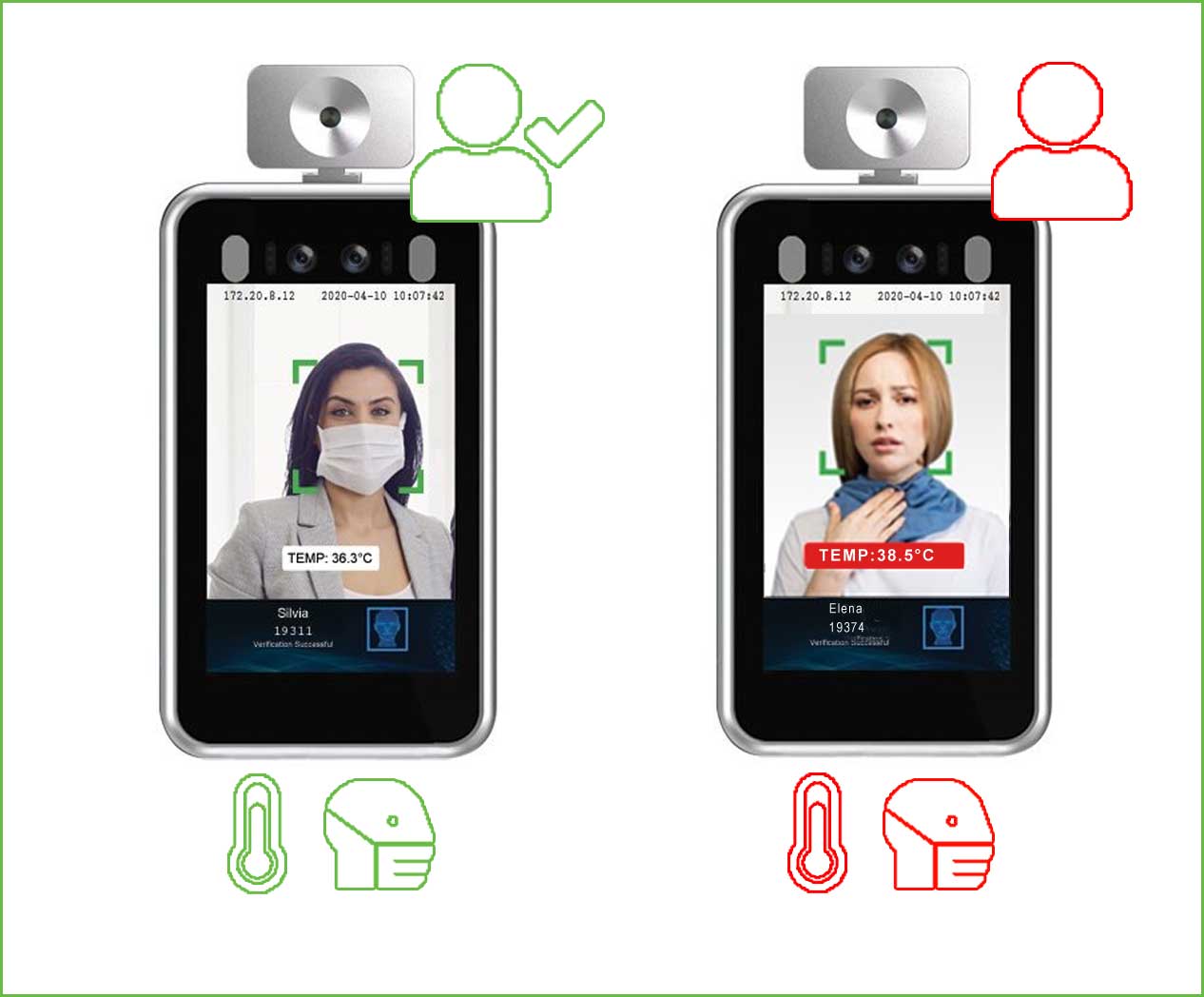 2. Multiscanner thermal imaging cameras
This system consists of a camera and a thermal device to simultaneously monitor the body temperature of several people  in the same environment.
The monitoring takes place in real time via PC and, through the microphone and the speaker integrated in the camera, it is possible to communicate with people giving them instructions in order to act promptly in case of detection of anomalies.
In case of temperature over 37.5°C,  a led signal and an audio message are sent  for the appropriate procedures.

Camera
The camera measures the temperature by simultaneously returning a normal and a thermal image of the shot scene. An artificial intelligence algorithm recognizes human figures and allows to measure the temperature of the face only, excluding any other source of heat that may constitute a false alarm, at the optimal distance of 3 meters.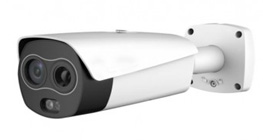 Blackbody
Certified device that provides a constant and accurate temperature reference.
The camera uses the information sent by the blackbody to calibrate itself and increase the accuracy of the measurement to ± 0.3 C°.


ASK FOR INFORMATION THERMOCAMERAS