Pedestrian Access Control - Sesamo Access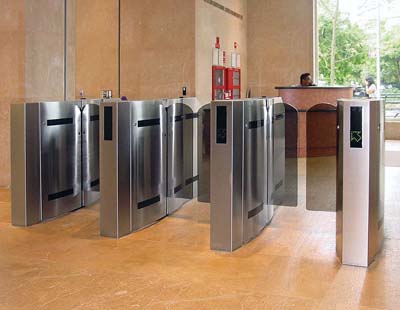 Sesamo Pedestrian Access is the software module that regulates and detects access on all the company's pedestrian entrances.

Sesamo Access allows a wide range of parameters, according to the needs of the company: there are no limits to the number of users that can manage and interface with different terminals, inner doors, interlocking doors, turnstiles and other access control and video surveillance systems.


REGULATORY COMPLIANCE - PRESENCE LIST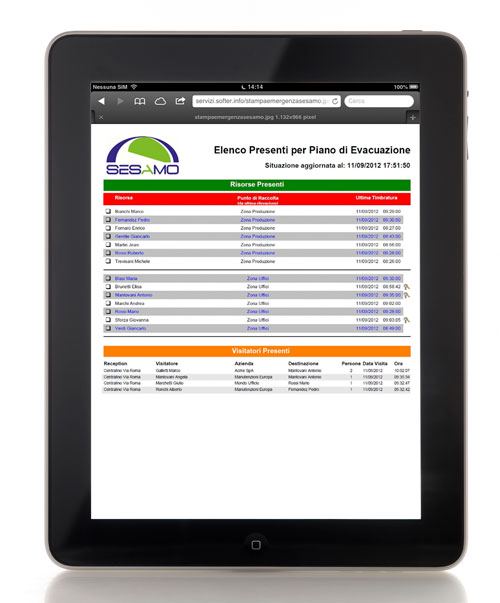 The Safety Act 81/08 obliges companies to develop a healthy and safe working environment.

This means, among other things, setting up systems capable of promptly providing a list of those present within the facility in the event of an emergency, which is accessible even if the computer system no longer functions.
The ideal solution is to have an updated situation of those present within the facility  that can be viewed on smartphones, tablets or any tool able to access reports generated in real time and available on servers outside the company.
Sesamo Access saves a reliable picture   of those who are in the company minute by minute and is able to provide a real-time list of employees,  including those who are exempt from clocking in as managers and executives, and any visitors registered thanks to the integration with the Sesamo Reception module.
INTEGRATIONS
Sesamo Access can be integrated with the other modules of the Sesamo Suite - vehicle access control, visitor and reception management, company evacuation management - and with other Indaco Project data collection applications such as personnel management systems and  systems for automatic distribution of car/office keys, tools, PPE and other objects.
ASK FOR INFORMATION FOR PEDESTRIAN ACCESS CONTROL