Disposal and separate collection tracking system
ROSK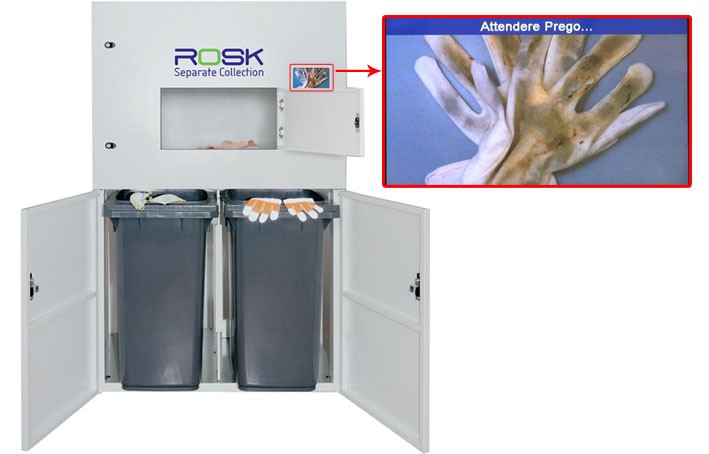 Rosk is the disposal and separate collection tracking system in the company
. It allows you to eliminate waste and save on consumption thanks to the control of the objects to be disposed of or washed. Its goal is the
 automation of the separate collection process
obtaining a complete traceability of all movements, in line with the European Directive 2008/98/EC on waste management.
It is becoming more and more fundamental for Companies to be aware of the end of life of the products used in their work activities, in order to make a series of decisions on the quality of the objects used and their disposal.
ROSK WEIGHS, PHOTOGRAPHS AND RECORDS IN THE COMPANY ARCHIVED PRODUCTS

How does this process happen?

Identification of the thrower
Recording of what is collected
Photo of the object and storage of its weight 
Through badge reading, the user is directed to the correct Rosk container and the return of the article is archived in order to verify its characteristics and status so that it can be compared with the history of the images in the archive.

ROSK FOR COMPANIES AND URBAN REALITIES  


---
ROSK and the GREEN MANAGEMENT for companies looking for Green solutions  
This one, among others, are part of a
Green Management
perspective aimed at a concept of circular economy, where the reduction and management of waste, savings, optimization of resources and objects of business use become a distinctive value. 

d'uso aziendale diventano un valore distintivo.
---
Sesamo Rosk - Software for disposal and separate collection tracking



Sesamo Rosk
 is the Web Software that allows you to manage and monitor all Rosk automated warehouses designed for waste and separate collection tracking.
The program is multi-company, i.e. it allows you to manage multiple Rosk even between branches located in different cities or between different departments within the same plant. It is also multilingual and is able to recognize the language of the employee when badging.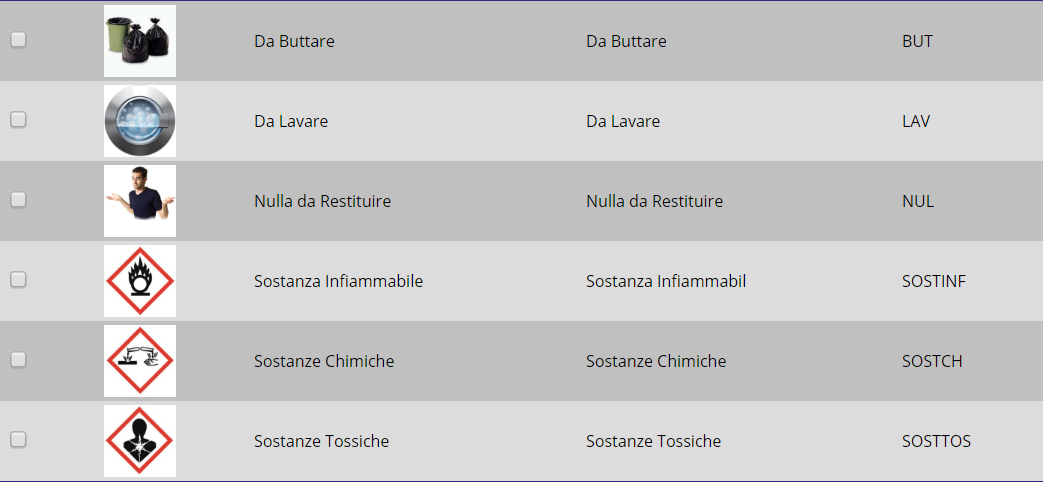 Once the filling level of the separate waste collection bins has been reached, Sesamo sends an e-mail warning specifying the limit reached and the data related to the Rosk location.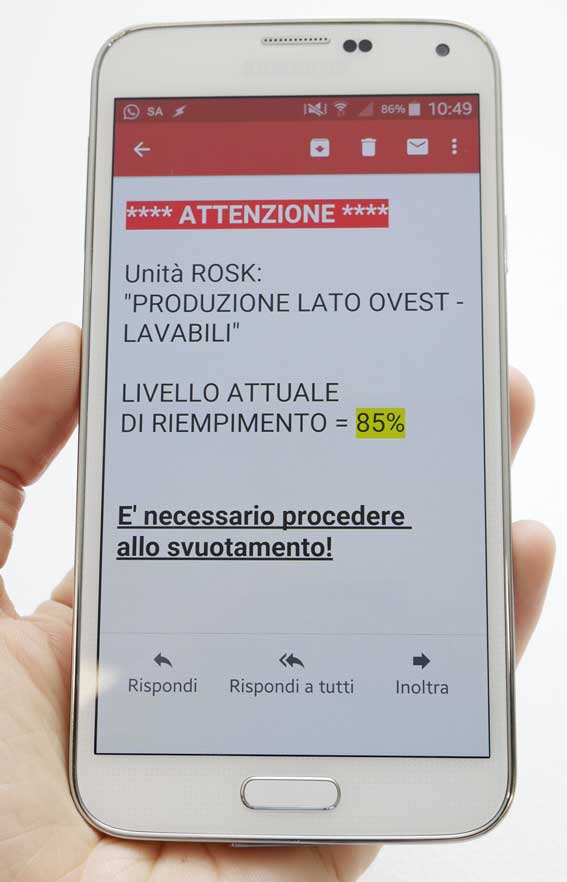 Features:
Possibility to manage an unlimited number of PSMs

License, Saas (Software as a Services).

Fully web software. No clients to install.

Complete personnel registry, importable from external sources. For each operator it is possible to associate an item and job database.

Ability to define disposal reasons and deadlines for the use of a particular object.

.

Real-time consultation of data: PSM, item, quantity, date / time, user, reason for disposal, photo of the object. No possibility of alteration and historical archive always available online

.

Automatic generation of bin emptying notification e-mails. Statistics

Comprehensive reporting tools. Documents in PDF or Excel format and sending by e-mail.

Real-time interfacing and synchronization functions. to the most popular enterprise-level ERPs on the market (SAP, AS400, Simpledo, etc…).
Trace, disposal and separate collection: advantages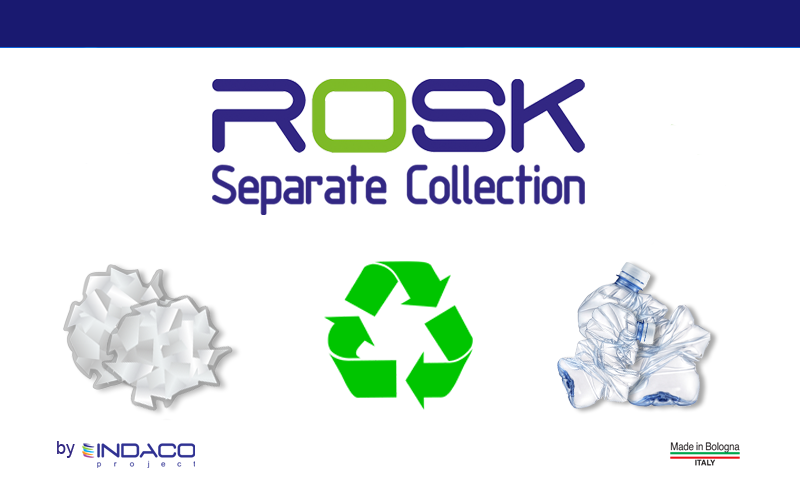 ADVANTAGES:
Avoid wastes and dispersions inside the company
Recycle and reuse objects or their parts by avoiding as much as possible the destination in landfill
Contain objects with chemical/toxic substances (such as gloves/clothes in chemical/hospital concerns)
Create an historical record with all the pictures of the disposed items and the object's state data
Control and digital recognition
Send automatically warning e-mail when reaching the maximum filling level of the containers
Send real time reports and statistics, so you can plan how better saving assets and invest in more quality items that are mostly performing and effective. Through the  statistic motor, it is  possible to obtain and export any report, by  interfacing with any management software, such as SAP
Rosk protect the environment, in a wider range of social responsibility and help to comply with European Regulation
PRESS: this is about ROSK
Rosk for Companies: Knowing in real time and visually checking what and how it is being consumed, how long an object lasts, the reason for disposal and the state in which the object is collected is now of essential importance for companies.
Rosk: From companies to condominiums - the only system that photographs and weighs waste.
From manual to automatic, the process for a correct differentiated collection.