Personnel Management Web App Mobile punch clock
The Web Apps for the Administration of Indaco Project Personnel are thought-out for public or private concerns, where all must be available, easy and found quickly with devices of common use (smartphone, tablet, pc).
Having always the possibility to be connected to the own concern means to improve the involvement and the motivation of the employees and the operative efficiency.
App InfoDay Pocket
MOBILE PUNCH CLOCK
The ND24 attendance control programme is available also as an application on mobile devices Apple, Android and Windows, to be able to manage the time&attendances directly from your smartphone.
App InfoDay Pocket provides to clock-in/out, request holidays, control the own card and carry out many other functions!
How to install the InfoDay Pocket App.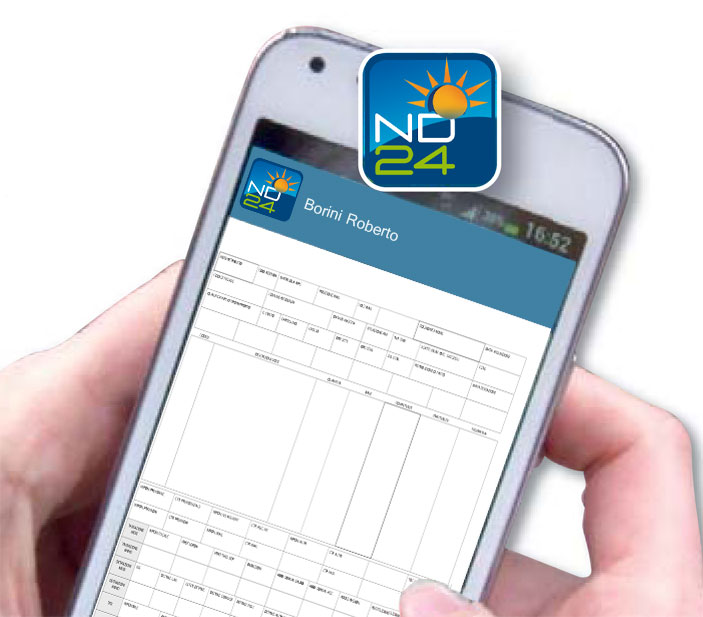 With the InfoPay Pocket App, you can distribute online and visualise the payslip and the C.U. Import the remuneration data supplied by the payroll and consult your pay packet immediately directly from your smartphone. How to install the InfoDay Pocket App


App TimbraSmart MOBILE PUNCH CLOCK

GEOLOCATE YOUR CLOCKING-IN/OUT OUTSIDE SEAT AND JUSTIFY WHEN YOU CLOCK-IN/OUT AFTER HOURS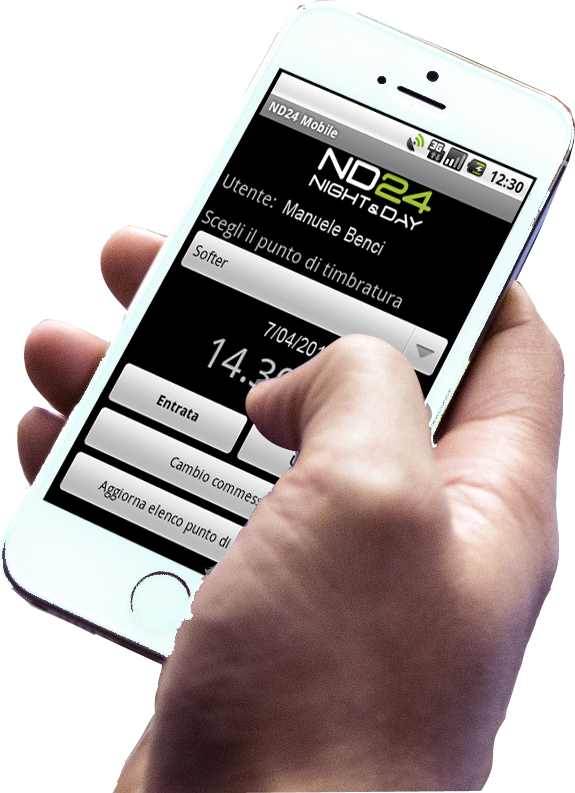 Through TimbraSmart you can carry out geolocated clocking-in/out outside seat and enter the reasons in case of clocking-in/out after hours.

TimbraSmart is the solution by Indaco ideal to manage the attendances of mobile personnel, such as drivers, maintenance technicians, seconded staff for a certain period of time at the seats of clients and suppliers or construction sites.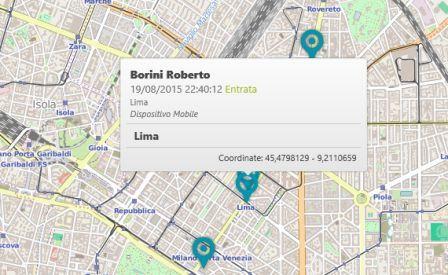 Once the LOGIN has been carried out, automatically the points of clocking-in/out according to the GPS position are synchronized. The clocking-in/out is guaranteed also in absence of GPS signal or Internet connection of the device. In these cases, it will be possible to enter a note and the clocking-in/out will be subject to approval on the ND24 personnel management software. How to install the TimbraSmart App