ND24 Software – Attendance Control

ND24 Night&Day is a Web software for personnel attendance control created to offer a complete system of the concern personnel management. It is simple, intuitive and accessible everywhere.

ND24 is a modular and scalable software adapting to the needs of the Concerns of different dimensions and sectors and it is necessary to manage the personnel working in one or more seats or out of office.

DELIVERY MODALITY
The product can be supplied with use license or in SaaS modality (Software as a Service), as a service offered online.
The SaaS advantages:
1. No installation
2. Automatic updating, without additional costs
3. Backup and guaranteed data safety
4. Accessible from any terminal connected to Internet, from tablet and smartphone
Scopri le Web App InfoDay Pocket e Timbrasmart.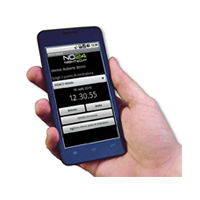 ND24 INFORMATION CENTRE PORTAL
ND24 Information Centre portal is the instrument useful for the visualization of the most significant personal and concern dashboards, all on a single screen: the user can verify the attendance card, the state of a holiday request, the call of the own collaborators and the authorizations to be granted, if he is a manager.





TO WHOM IT IS ADDRESSED
Private and public concerns of any dimension and sector
Labour Consultants and Trade Association that desire to offer an Outsourcing service to their own Customers